Celebrate South Asian Heritage Month
News
18 Jul 2023
News Story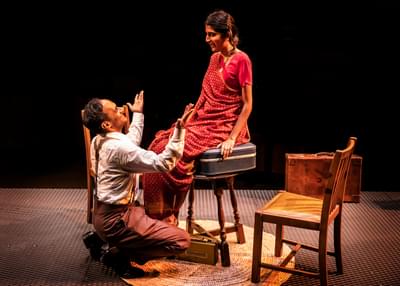 South Asian Heritage Month (SAHM) runs from the 18 July - 17 August each year. The month-long celebration seeks to commemorate, mark and celebrate South Asian cultures, histories, and communities. The countries that make up South Asia are Afghanistan, Bangladesh, Bhutan, India, The Maldives, Nepal, Pakistan and Sri Lanka.
Observing South Heritage Month provides a chance to embrace the rich culture, the history and identity of British South Asians, educating wider networks and communities to better understand the diverse heritage in Britain today.

At the Octagon, we believe theatre matters because everyone's story matters and aim to entertain, inspire and engage as many people as possible through theatre and the arts. The theme of South Asian Heritage Month 2023 is 'Stories To Tell'.
In the run up to Eid-ul-Adha in June we heard beautiful memories of peoples Eid stories growing up. We want to take time over SAHM to celebrate and share more stories and memories from communities throughout Bolton.

We have our Sharing Stories Library Tour for families this summer; a creative writing workshop with local Olivier-nominated playwright Shaid Iqbal Khan, and opportunities to share your story too.
Keep an eye out for updates on how you can get involved in our South Asian Heritage Month activities.

For more information on South Asian Heritage Month have a look at https://southasianheritage.org.uk/