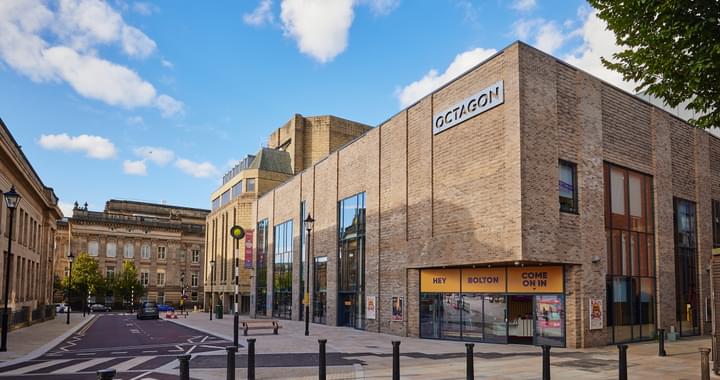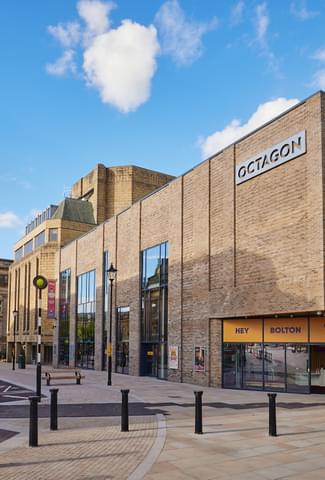 Hire us
Quality spaces & award winning customer service at affordable prices
Hire us
If you are looking to hire a room or venue in the centre of Bolton, we could be the perfect place for you.

We have a number of versatile spaces to choose from, and are a unique venue for; Meetings, corporate events, workshops, rehearsals, training sessions, presentations, small conferences, parties and functions.
Convenient Location
We are in the heart of Bolton Town Centre, close to rail, bus and road links with accessible, secure parking nearby - makes us an ideal choice for your event.
Catering
With our in-house kitchen team we can provide a range of catering options to meet your needs.

Contact: hires@octagonbolton.co.uk | 01204 916670
Find out more about our spaces: