The Octagon one of just five venues awarded Peter Shaffer Commission
News
27 Oct 2023
News Story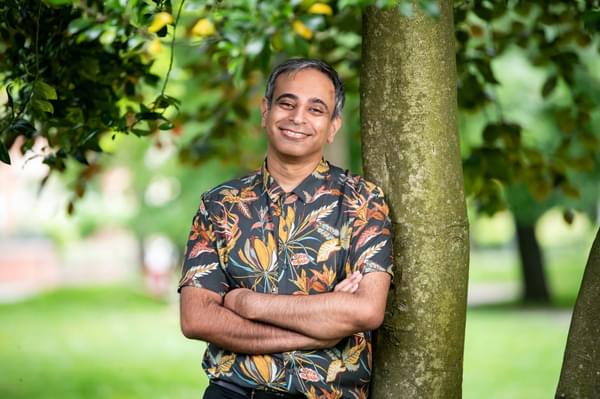 We are thrilled to be one of just five venues across the UK to be awarded a prestigious new-writing commission for 2023.
The Peter Shaffer Commissions are awarded by The National Theatre in partnership with the Peter Shaffer Foundation and support playwrights as they create large scale plays.
This year the Octagon was one of the recipients of this accolade following our submission to work with local playwright Shahid Iqbal Khan on the development of his new play, Cash and Carry On. Full details about the production will be announced soon.
Awarding a total of 14 commissions over two years for playwrights from across the UK, The National Theatre work closely with regional companies and theatres to identify future talent.
Of the seven commissions each year, two are awarded for plays being developed by the National Theatre and the remaining five were awarded following an open call to theatres and companies from across the UK.
On being selected for the commission, Shahid Iqbal Khan said: "The Octagon Theatre has been a hugely significant and important theatre in my life. I started going to the theatre in my early adult years and the Octagon Theatre was my first port of call. I wanted to watch stories happen live on stage. I wanted to get to know the canon, to learn about our theatre makers. It's also the place where I got a big boost of confidence in terms of my writing. My first ever play made the Top Five play readings festival and I was over the moon. That's why this new commission award means a lot to me. I can't wait to start working on the play! It will be like starting a new adventure with a longtime friend."
Associate Director and Artist Development Co-ordinator at the Octagon, Georgia Murphy added: "We are delighted to have been awarded this commission and to be developing this new piece of theatre with Shahid. He is an extremely talented writer; we loved the two pieces he wrote for us in 2022, Utopia and Fever Dream, as part of MACFEST and we are thrilled to be working with him again."