Call-out for drama facilitators
News
19 Jun 2023
News Story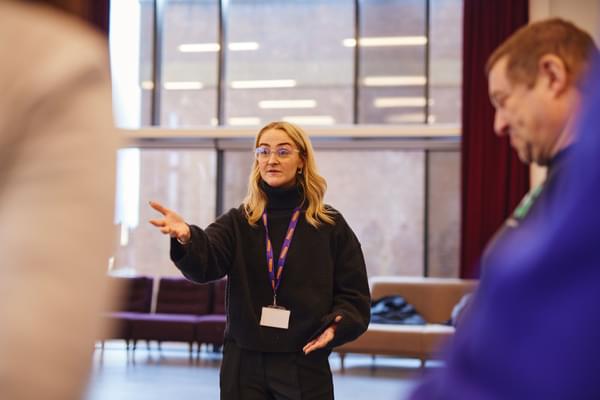 Our Creative Engagement department are looking for drama facilitators and practitioners to take part in a creative ideas and sharing session on Monday 24 July, 3:30pm-6pm.
This opportunity is open to theatre facilitators who can demonstrate inclusive and imaginative creative practice to inspire participants. It is an open opportunity to meet with other creatives and to hear about some of the Octagon's exciting Creative Engagement work.
We're particularly interested in meeting people who are excited about the potential of working with families and young people - at the Octagon as well as in education and outreach settings - within communities of Bolton. We welcome creative facilitators from different delivery backgrounds, such as drama, music, dance, puppetry, and storytelling.
As part of the event, we will be inviting you to run a 10-minute exercise that demonstrates the power of storytelling. You could approach this as creatively as you like, through script, text, devising, oral storytelling or movement.
The focus of the session will be as much about discovering new ideas as it will be about sharing them. We welcome creative practitioners at any stage of their career to express interest in attending.
Whilst we hope to meet people who will be able to deliver strands of our engagement work, we don't anticipate that everyone attending will necessarily go on to deliver work for us, so we invite you to see this as a practice sharing opportunity as much as an opportunity to be considered for future work.
This is primarily a development opportunity, but to contribute to expenses accrued by attending we'll reimburse each attendee a total of £100.
How to apply

Click below to apply by completing the Google form and submit it by 5pm on Friday 14 July 2023. We'll confirm your place by Tuesday 18 July 2023.
Please note that all practitioners must be over 18.

We have limited spaces for the session so please register your interest and give as much detail as possible on the form to help us make our selection.
Apply here