Blonde Bombshells Production Images
News
13 Jun 2023
News Story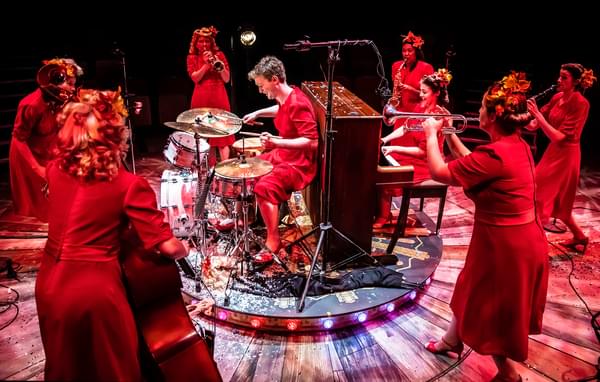 Our swinging summer smash co-production, Blonde Bombshells of 1943, is now open and taking audiences by storm.
Take a look at the fabulous production images of this joyous musical play.
Credit: Pamela Raith Photography
Filled with glorious live swing performances of 1940s classics, this warm and witty production is here until Sat 1 July.
Tickets selling fast!
Book now from £15