Blonde Bombshells of 1943 in rehearsals
News
17 May 2023
News Story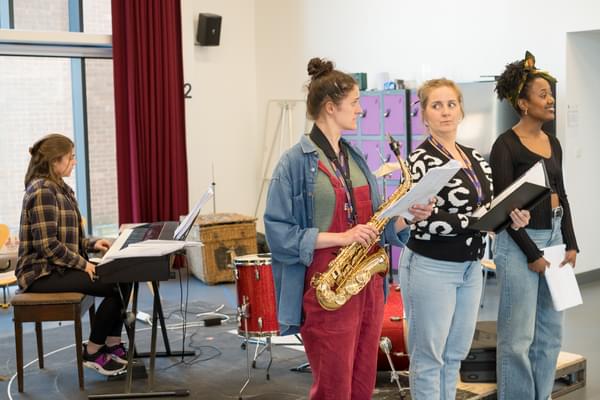 Rehearsals are in full swing for our upcoming co-production of Blonde Bombshells of 1943.

This June, the Blonde Bombshells take to the stage once more in this lavish new production featuring toe-tapping live music performed by a stellar cast of actor-musicians!
Our talented company are having a great time bringing this high energy production to life, filled with live swing performances of 1940's classics including Glenn Miller, The Andrews Sisters, George Formby, Fats Waller and more!
Get a peek in to rehearsals in our photo gallery below!
Book Tickets - from £15