IN REHEARSAL - Around the World in 80 Days
News
26 Oct 2023
News Story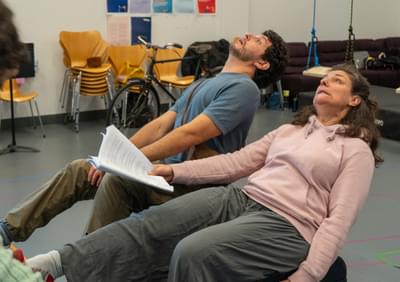 The festive season has officially begun as we start rehearsals for our rip-roaring new family musical, Around the World in 80 Days.
Take a look inside the rehearsal room as we take you behind-the-scenes in these first look rehearsal images.
Image credit: Bolton Documentary Photography.
Join us on an unmissable adventure as we race around the world in this festive family musical adaptation of Jules Verne's classic tale!
Coming to the Octagon from Thu 16 Nov 2023 - Sat 6 Jan 2024.
Book tickets from £15