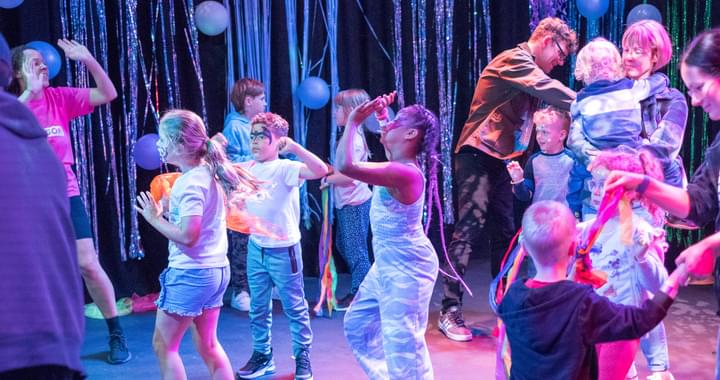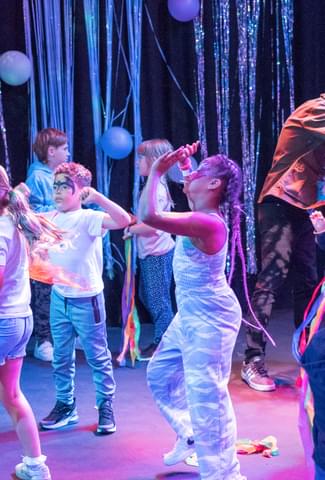 Support us!
We are a charity
Together we will put creativity at the heart of our community!
Support us!
The Octagon is a registered charity and relies on support through donations and funding. If you enjoyed your visit to the Octagon's Family Festival, please consider making a donation today towards our work with young people and communities. Your support will enable us to keep providing opportunities for more people to take part in the arts and create magical memories. Thank you!
MAKE A DONATION TODAY
HERE'S SOME OF THE OCTAGON'S WORK YOU MIGHT NOT KNOW ABOUT…
FAMILY FESTIVAL
Our annual Family Festival is free for all, ensuring the Octagon and arts are for everyone!
SHARING STORIES
Working with partners across the town, we deliver creative and inspiring storytelling activities in community spaces for those less able to access the arts.
FAMILY EVENTS AT THE OCTAGON
We present family events across the year for all ages - from our Festive Family Musical to Comedy Club 4 Kids.
OPPORTUNITIES TO GET INVOLVED AND GET CREATIVE
Our team work with young people of all ages and backgrounds across the year, providing opportunities to learn new skills, make new friends and build confidence through creativity.
Here's how you can help make all of this possible...
MAKE A DONATION TODAY: