Autumn/Winter season announced
News
25 Apr 2023
News Story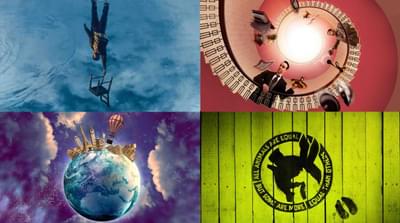 We are thrilled to announce a stellar and varied new programme set to entertain audiences this autumn and in to 2024 with details of our autumn/winter season.
Featuring unmissable new adaptations of a gripping classic drama, a sensational musical adventure, a hilarious comedy, and a timeless novel, in what promises to be a must-see line-up.
Opening the season is a cutting-edge new version of Arthur Miller's powerful drama, A VIEW FROM THE BRIDGE (Fri 8 – Sat 30 Sep) in a co-production with Headlong, Chichester Festival Theatre and Rose Theatre. This timeless masterpiece explores family honour, desire and relationships and how they can ultimately unravel, in Miller's gripping and profoundly moving drama. Directed by rising star Jaz Woodcock-Stewart (Electric Rosary, Royal Exchange & the Olivier Award nominated Paradise Now, Bush Theatre)
We will then present JEEVES & WOOSTER IN PERFECT NONSENSE (Wed 4 – Sat 21 Oct) - a dazzling and inventive new comedy adapted from the works of P.G. Wodehouse. Expect twists, turns and mishaps aplenty from this iconic double act when this fast-paced comedy comes to Bolton, in a co-production with Wiltshire Creative. Directed by Marieke Audsley, fresh from her acclaimed recent production of Ladies' Day here at the Octagon.
Next up is a rip-roaring musical adventure in the world premiere adaptation of Jules Verne's classic, AROUND THE WORLD IN 80 DAYS (Thu 16 Nov 2023 – Sat 13 Jan 2024), from the brilliant writing team of our previous festive productions, A Christmas Carol and Treasure Island. Travel through fascinating and exotic lands with eccentric entrepreneur Phileas Fogg and go on a wild dash across the globe in this sensational family adventure. Directed by Kash Arshad following his recent success directing our production of Vinay Patel's epic drama An Adventure.
This is followed by a compelling new production of George Orwell's iconic classic drama, ANIMAL FARM (Thu 1 – Sat 24 Feb 2024), adapted for the stage by Ian Woolridge. This enduring and devastating satire about equality and the corruption of power will be brought vividly to life in a co-production with Derby Theatre and Hull Truck Theatre.
The season will also include a huge array of exiting family entertainment for audiences of all ages.
M6 Theatre Company return with brand-new family show NEST (Sat 30 Sep) filled with clowning, wonderful original songs and beautiful shadow play. Compete in games, puzzles and quizzes in the brilliant interactive live comedy gameshow WIFI WARS (Sat 7 Oct). Two wonderful children's book will transfer from page to the Octagon stage this season: the acclaimed WOW! SAID THE OWL (Fri 13 & Sat 14 Oct) is brought to life through a blend of beautiful storytelling, puppetry and music, from Little Angel Theatre; then a fin-tastic musical featuring all 3 adventures from the SHARK IN THE PARK series (Mon 23 Oct). Join Mr Bubbles for THE BUBBLE SHOW (Tue 24 Oct), promising a unique blend of magic, storytelling, science and bubble art. Cracking comedy for ages 6 and up with COMEDY CLUB 4 KIDS (Sat 28 October) featuring the best UK and international comedians doing what they do best – but without the rude bits. Rounding off the family entertainment is a wonderful yuletide festive treat for ages 2+ with, ALFIE THE ELF'S CHRISTMAS RESCUE (Wed 13 – Sat 23 Dec) in our Studio Theatre. Alfie the Elf has been stranded with no way back to the North Pole – join him as he brings his fabulous festive stories to life and gives a peek inside how Christmas really works in Santa's workshop.
There is also a fantastic selection of comedy and entertainment this season.
Our sell-out COMEDY CLUB (Fri 14 & 28 Jul, Fri 1 & 15 Sep, Fri 6 & 20 Oct, Fri 3 & 17 Nov and Fri 1 Dec) will return for even more hilarity. Due to such incredible demand, there will now be double the laughs with two comedy nights per month, showcasing the best names on the comedy circuit. Local comedian JUSTIN MOORHOUSE (Sat 28 Oct) will make a return to our main stage in a brand-new show.
SHAKESPEARE'S FOOL (Sat 21 Oct) is a bittersweet tale told by an idiot. Join Will Kempe in his final performance as he recalls what really happened between him and William Shakespeare in this captivating show from Tortive Theatre. Dyad Productions present a twenty-first century take on Virginia Woolf's A ROOM OF ONE'S OWN (Fri 27 Oct) - a wry, amusing and incisive trip through the history of literature, feminism and gender. Then the uplifting, all-female, gig-theatre show JOY UNSPEAKABLE (Fri 27 & Sat 28 Oct) that is both all about food and nothing to do with food, explores disordered eating through real life testimony.
The Octagon's Artistic Director, Lotte Wakeham, commented: "I am thrilled to announce the full details of our autumn/winter season which has something on offer for audiences of all ages.
"Our audiences have expressed their love of classics and adaptations of novels, and we have some really exciting productions for them in the coming season. From really meaty dramas including a gripping new production of Arthur Miller's visceral drama A View from the Bridge and Orwell's iconic story of tyranny and rebellion in Animal Farm, to our world premiere musical adaptation of Around the World in 80 Days, which promises a visual spectacular as we take audiences on a journey around the globe, there will be something for everyone.
"The season also has a feast of family entertainment – we are really passionate about encouraging younger audiences into the Octagon and giving them their first experience of live theatre, so I am thrilled we have such a varied programme for families.
"I cannot wait to bring this line up of world class theatre to our audiences in Bolton and beyond in what promises to be a stellar season at the Octagon."
The best way to see shows will be with the Octagon's Season Saver packages– with audiences getting the best seats at the best prices, saving up to 20% off tickets. Priority booking for Season Saver packages is available now, with individual tickets on sale from Fri 5 May.