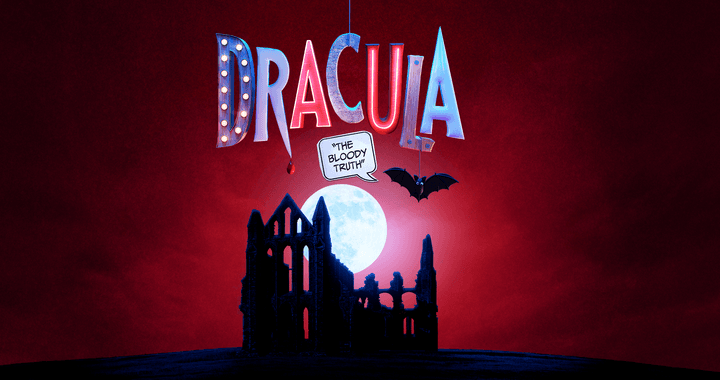 Dracula: The Bloody Truth
An OCTAGON THEATRE BOLTON & STEPHEN JOSEPH THEATRE CO-PRODUCTION
By LA NEVET BETE & JOHN NICOLSON
Directed by PAUL ROBINSON
–
Dracula: The Bloody Truth
–
About Dracula: The Bloody Truth
A hilarious and madcap comedy retelling of the iconic gothic classic

It's 1900. Dracula, the best-selling novel by Bram Stoker was released three years ago and Professor Abraham Van Helsing is not happy. He was there. He knows The Truth. The Bloody Truth.
And The Truth must come out. Professional vampire hunter Van Helsing has gathered a troupe of highly trained, versatile actors to tell the story of the vampire who sailed from Transylvania to Whitby leaving a trail of destruction in his wake.
Grab a sharpened stake and a clove of garlic and join Professor Van Helsing for the theatrical performance of a lifetime in this brand new comedy theatre show.