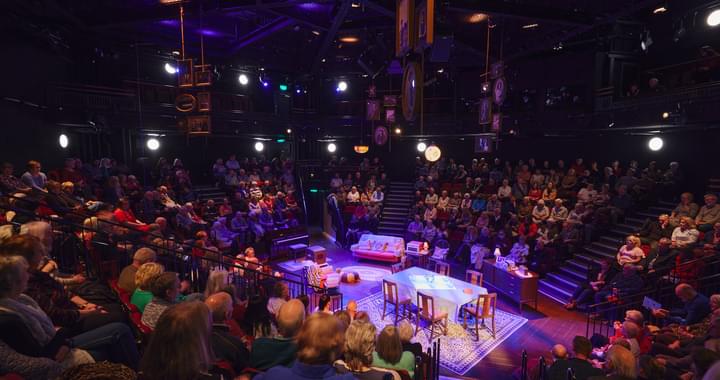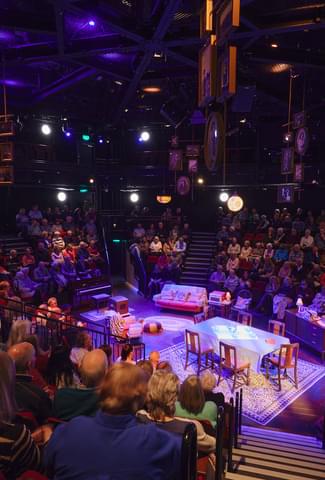 Backstage Tours 2024 - Groups
–
About Backstage Tours 2024 - Groups
The Octagon is opening its doors on select dates in 2024 to welcome school groups and other groups (of 10 or more people) into the theatre. Our tours will take you onto our stage and behind the scenes, giving you an exciting glimpse into the mechanisms of a working theatre.
Tours will take place on the following dates and times:
Friday 12 January - 10-11.30am/12.30-2pm/2.30-4pm
Wednesday 14 February - 10-11.30am/12.30-2pm
Friday 15 March - 10-11.30am/12.30-2pm/2.30-4pm
Tuesday 30 April - 10-11.30am/12.30-2pm/2.30-4pm
Schools and Colleges
Our tours are a brilliant way of enhancing your school's cultural education offer. We can tailor tours to any age group. Whether you want to explore industry links or career pathways with your group, or if you are interested in storytelling, history or literature; our backstage tours will be an exciting experience for any age.
Tours are charged at £3 per student/group member and school teachers will receive a free place for every 10 students booked on. Tours can be booked in person or over the phone by calling 01204 520661 (option 2 on the menu). When booking please state your preferred date and time slot listed below. Payment will be taken at the time of booking.
Please note we can only offer tours to a maximum of 30 participants. Due to high demand, if you are a smaller group, you may experience your tour with another school/group to enable us to cater for as many people as possible.
Related items
Youth Theatre Taster

Testmatch

–